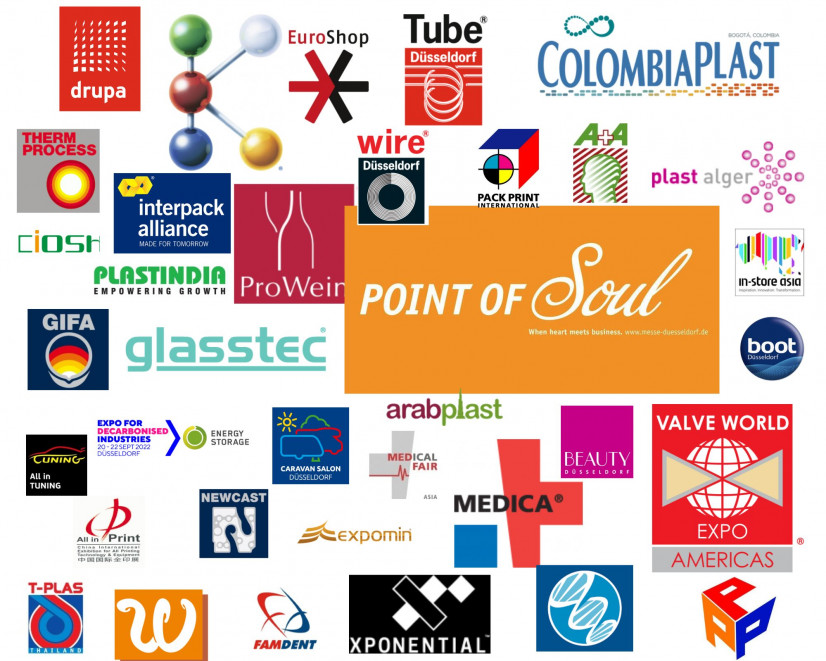 Who We Are
Messe Düsseldorf North America (MDNA), located in Chicago, Illinois, is the U.S. subsidiary of Messe Düsseldorf GmbH in Germany - one of the world's largest organizers of international trade shows for the machinery, medical, retail, lifestyle and leisure industries. Messe Düsseldorf became the first German trade show organizer to establish a permanent, fully-staffed office in the U.S. when it opened MDNA in 1986.
Where We Serve
MDNA is an international link for U.S. companies, assisting with everything necessary to attend or exhibit at trade shows organized or supported by the Messe Düsseldorf Group of Companies in the USA and Germany, as well as China, India, The Middle East, North Africa, South America, and Southeast Asia. For every company planning to enter international markets, Messe Düsseldorf and its group of companies very likely provide the right trade show.
What We Do
MDNA organizes trade shows in The Americas for the Flow Control, Autonomous Systems, Plastics and Medical sectors. Closely modelling the trade shows found in Düsseldorf, Germany, these events bring together industry leaders from small businesses and global players. Companies intending to expand business opportunities through our trade shows can rely on our help.
We along with our colleagues around the world connect market players to ensure that exhibitors and visitors find the customers or the service and merchandise providers they are looking for. MDNA and its partners offer full service and support which includes everything necessary to make any participation in one of our trade shows around the world run smoothly:
Booth design services
Freight forwarding: transport, customs clearance, storage, insurance
Hotel accommodation and flight arrangements, pre- and post show travel
Visitor registration and press accredidation (at selected shows)
PR and marketing support as well as trade press lists for shows in Düsseldorf
Agent/Distributor Search for exhibitors through U.S. Embassies and Consulates (at selected shows)
Translation Services